A backpack refers with a bag that has shoulder straps that allow individuals to carry it on their back. It is common with the students, travelers, and persons going for hiking. There are factors to consider when finding the right backpack for college. These factors include the type of bag, style, compartmentalization of the bag, and the storage capacity just but to mention a few. The best business backpack enables you to carry bulky products. The backpacks in college are a must have because they enable students to carry books, laptops, and other college items with ease. Let us now explore some of the best backpacks for college.
Best backpacks
Herschel Backpack
This bag is known for its distinctive design and reliability. It has stylish straps which cover the large opening which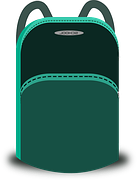 makes it completely easy to load or offload contents in the bag when in a hurry. The top flap of the bag is usually closed using the sturdy magnetic pin clips. The bag is also fleece-lined and fully padded underneath.
This bag is large enough to accommodate different items that college students carry around. It has a laptop sleeve and other compartments that will enable you to carry different items. The shoulder straps are air-mesh padded and contoured which makes the bag comfortable as well.
Oakley's Kitchen backpack
This is the best backpack for the student who wants to carry everything in his bag while in college. It is quite huge such that it a kitchen sink will easily fit in hence the name. It has a side-access sleeve that can accommodate up to the 15-inch laptops. The other features of this bag include a bottom shoe compartment, side pocket galore, a brushed media pocket, a mesh sunglasses pocket, and the front organizer panel.
These features do not make this backpack bulky but can accommodate everything that a student may need during the day. Some of the things that can be carried on this backpack at an include change clothes, sandwiches, textbooks, and a laptop.
Ecocity's Vintage Backpack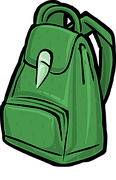 This backpack offers a stylish and simplified storage options for individuals with little packing needs. It is not very huge and therefore a manageable bag to own and carry around. The ability of this bag to handle bulky items is limited. However, individuals can take the 14-inches laptop, binders, and textbooks just but to mention a few. It also has a secret back zipper pocket, inner and outer zipper pouch, in addition to the laptop sleeve.

Categories: